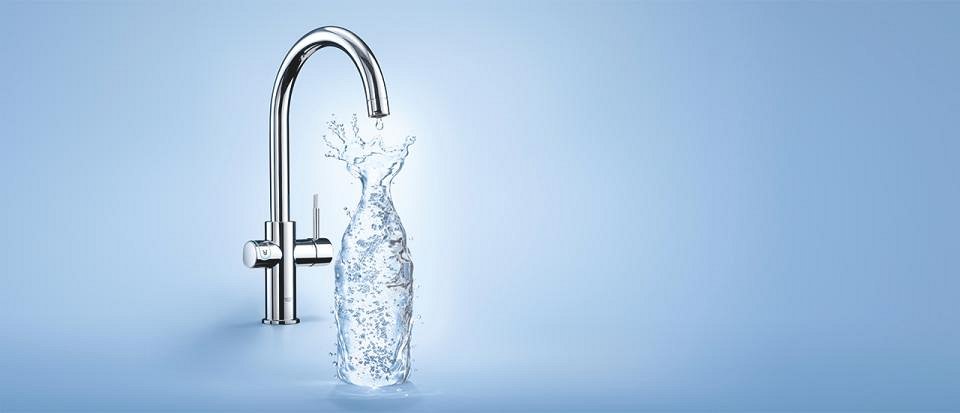 WHERE WOULD YOU EXPECT THE MOST DELICIOUS WATER ON EARTH?
Falling from a raincloud? Emerging from a fresh, bubbling spring? Perhaps in a bottle? Or none of these? We believe the answer lies closer to home. We call it unbottled water. Introducing GROHE Blue Home.
Find a showroom near you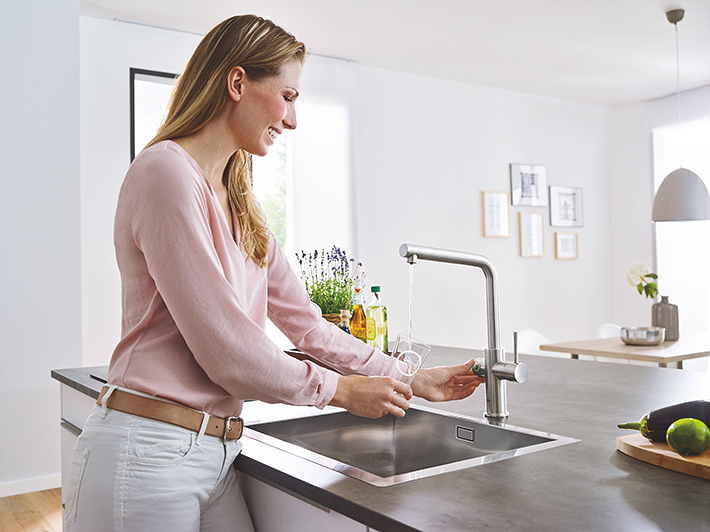 FROM TAP TO TABLE: WELCOME TO YOUR PRIVATE WATER SOURCE
When was the last time you truly tasted water? When you took a sip that left you thirsting for more? That's what happens after your first encounter with GROHE Blue Home: a beautiful and intelligent system that transforms simple water into pure thirst-quenching pleasure. And your kitchen into a meeting place for thirsty friends.
STILL, MEDIUM OR SPARKLING: THE CHOICE IS ALL YOURS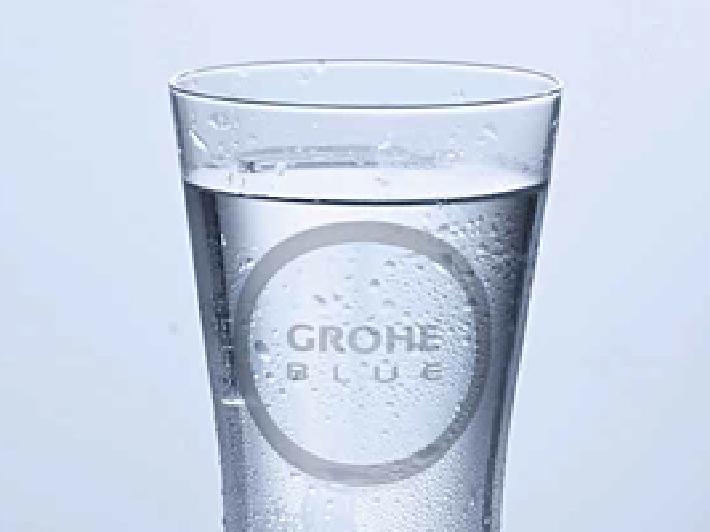 Still
If you prefer your water cool and still, nothing could be simpler.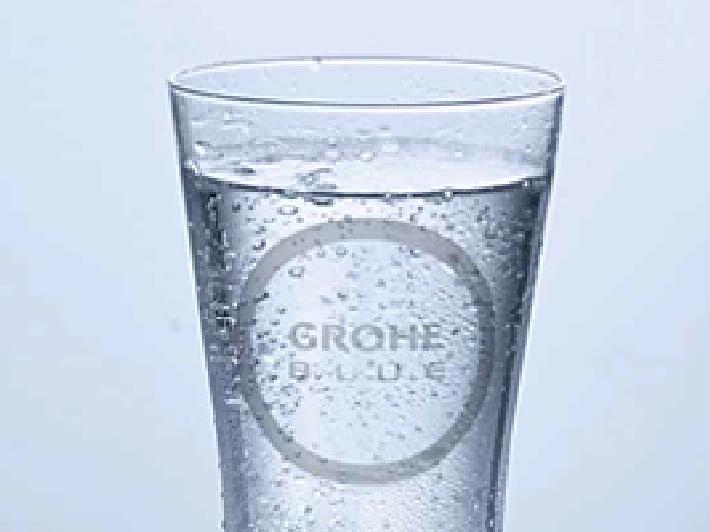 Medium
Sparkling – but not too much? More of a medium sparkling? Coming right up.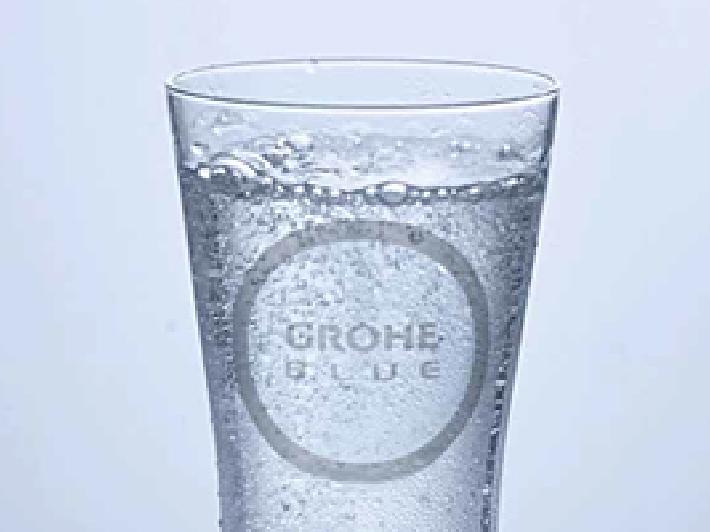 Sparkling
Sparkling water, alive with bubbles, for pure, thirst-quenching heaven.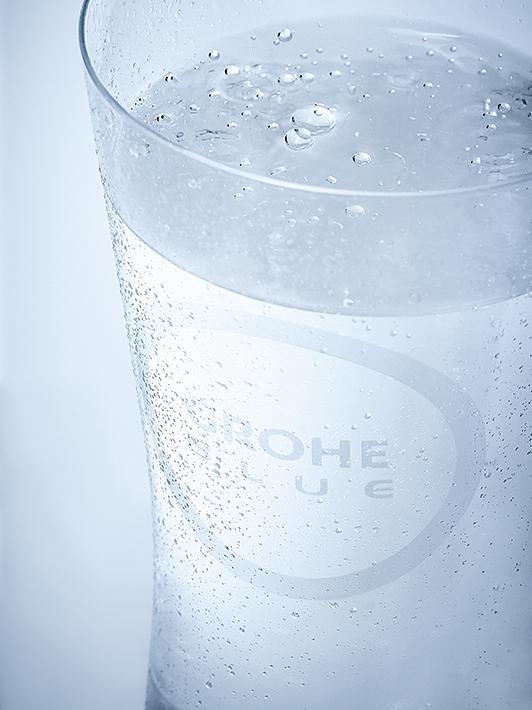 PERFECTLY CHILLED – JUST AS YOU LIKE IT
Imagine the refreshing sensation of chilled water – cool and thirst-quenching. Ready and waiting for you at the touch of a button – at exactly the right temperature. Think of the glass misting over with minute water droplets and of that first delicious cold gulp.
Chilled water on demand – how refreshing is that then?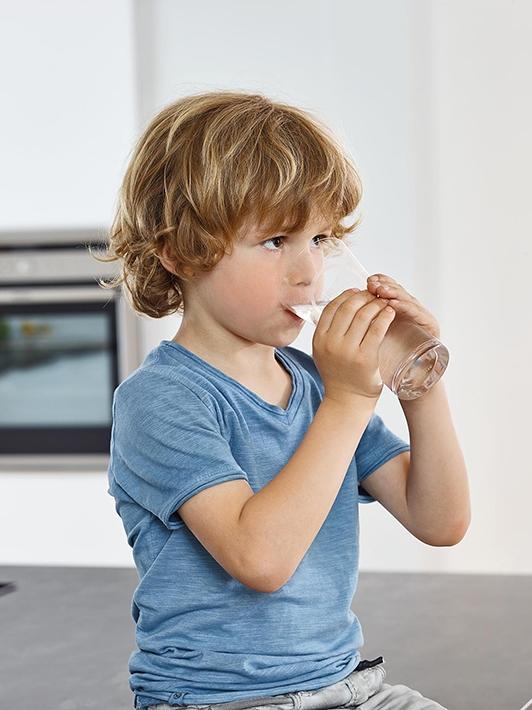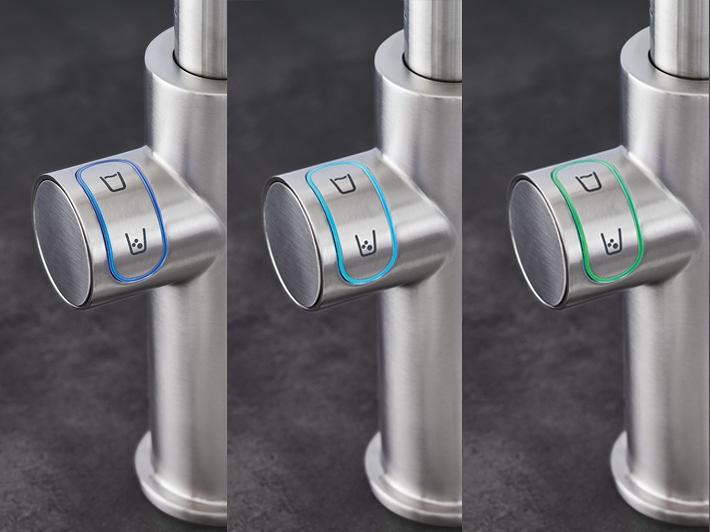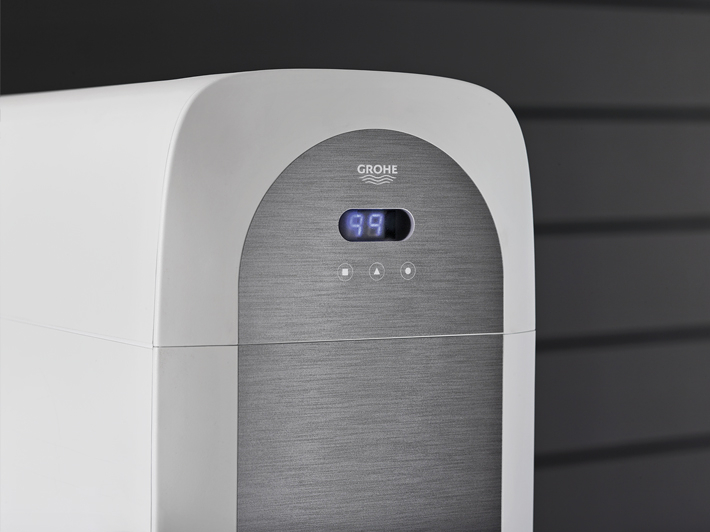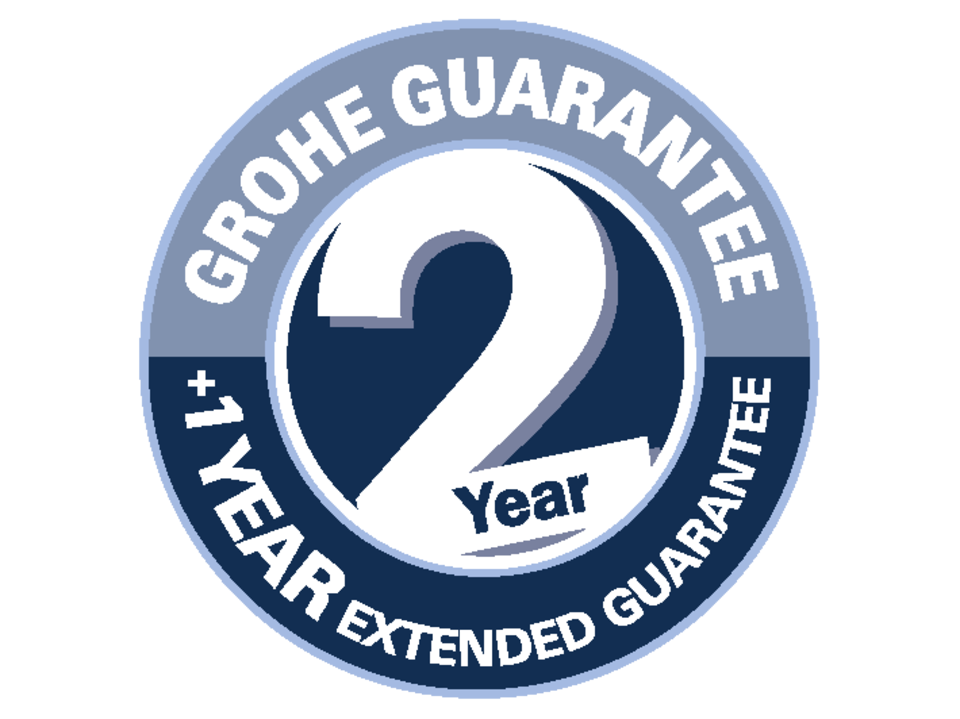 PLEASE SHARE YOUR THOUGHTS
Tell us your thoughts and suggestions about GROHE Blue Home.

The first 5,000* participants will receive a special thank you gift from us: You will receive an exclusive GROHE Blue Water Bottle and our new inspiring Water Recipe Book.
(*applies within Europe)
Participate now
THE ULTIMATE IN DESIGN AND FUNCTION
GROHE Blue Home is the symbiosis of elegant, timeless design and innovative features that make it a pleasure to use.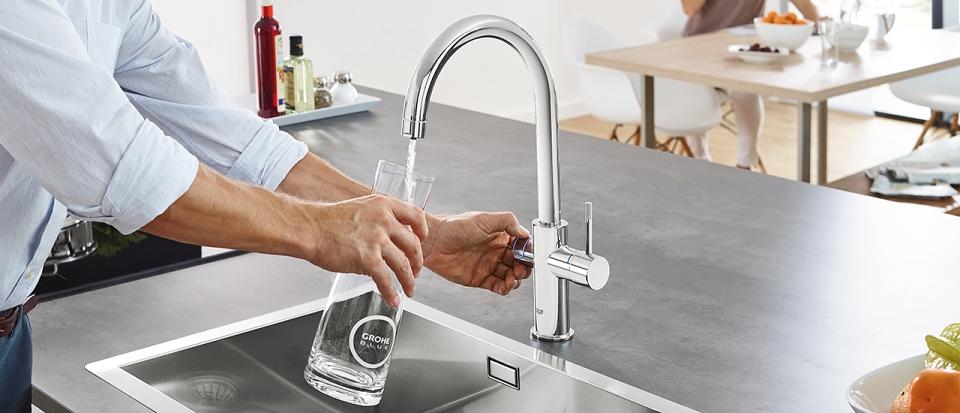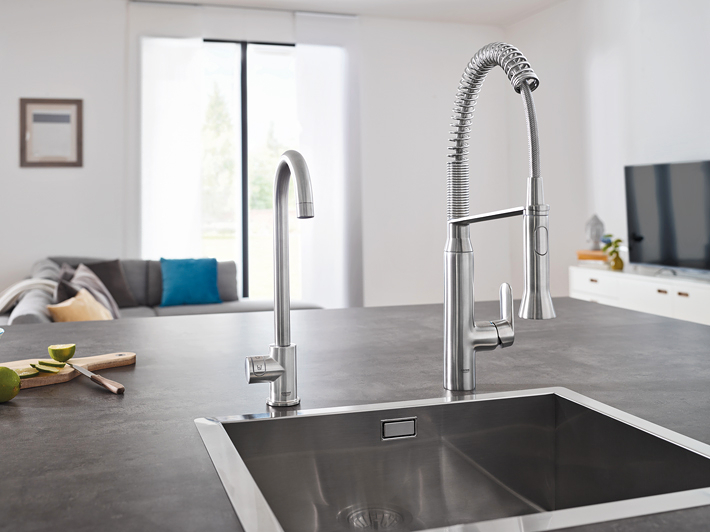 The tap that compliments all others
If you already have a high-end tap in your kitchen and don't wish to replace it, then GROHE Blue Home Mono is the perfect choice for you. It fits perfectly alongside your existing tap, a source of deliciously fresh and sparkling filtered water.
Kitchen faucets with carbonized & filtered water
Find a showroom near you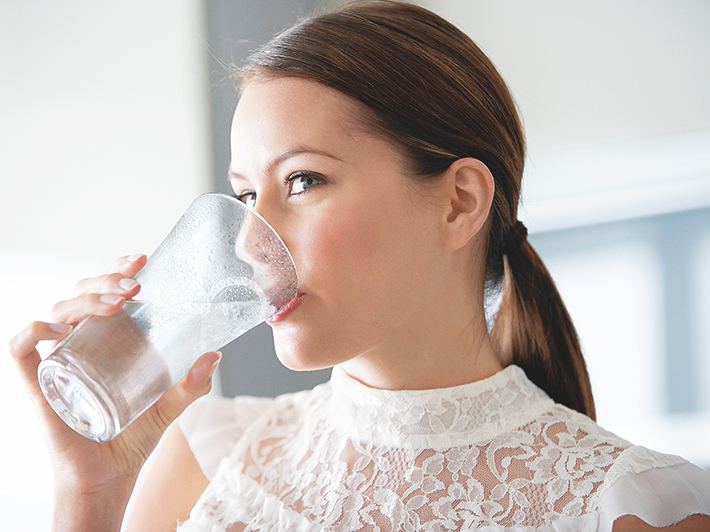 Discover all the benefits of GROHE Blue Home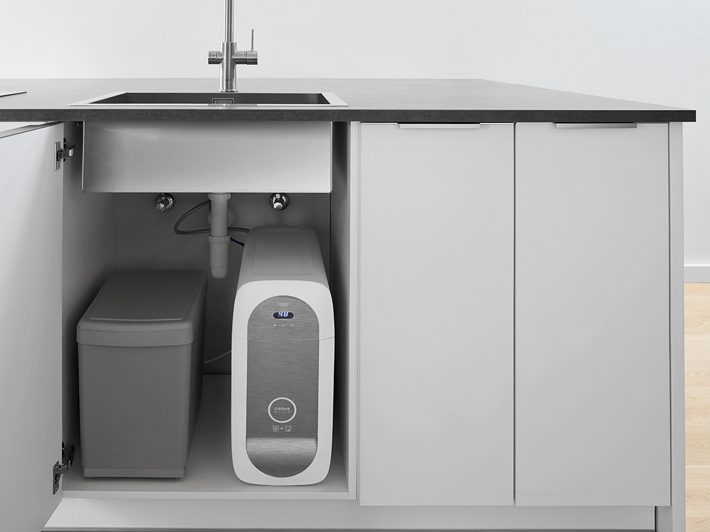 The GROHE Blue Home fits in every kitchen