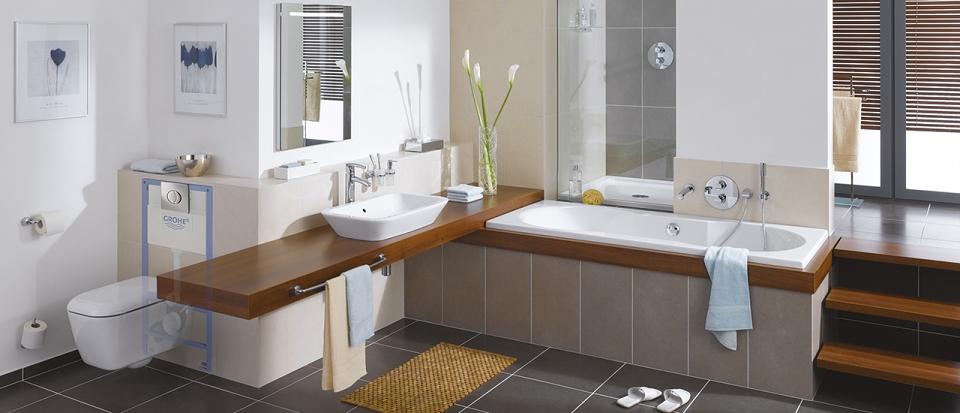 Create imaginative Bathroom Schemes with Rapid SL
A World of Planning Opportunities
Whether your project is a renovation or a new build, Rapid SL WC installation frames open up a world of design opportunities in the bathroom.
Designed for in-wall or in-front-of-the-wall installation, GROHE Rapid SL sanitary frames ensure fast and safe fixing of the latest wall-hung WCs, bidets and basins. With Rapid SL, the location of sanitaryware is no longer limited to existing walls. Such is the load bearing capacity of our frames (400 kg for WCs and 150 kg for basins), that they can be used inside full- and mid-height partition walls.

Use them to zone areas within the bathroom or create dividing walls between sleeping and bathing areas in open-plan spaces. Frames are available in a choice of three heights enabling you to locate wall-hung toilets and bidets in a variety of locations – even under windows.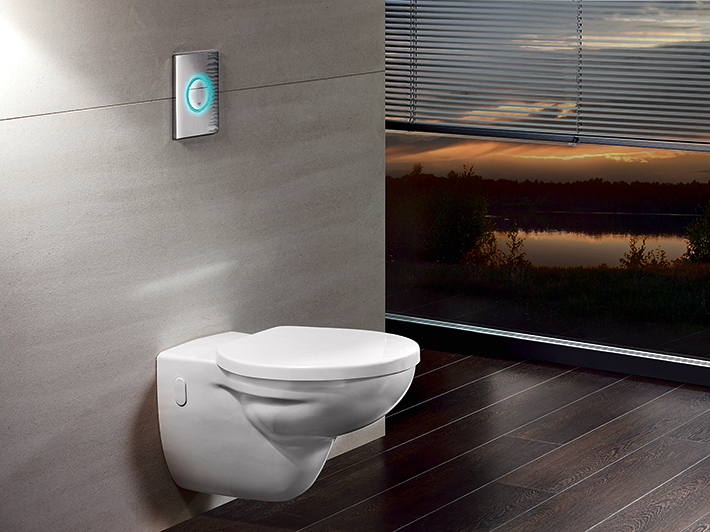 Silent Nights –<br/>Concealed Cisterns with GROHE Whisper®
Whether it's in a hotel or a private residence, GROHE Whisper® ensures that everyone gets a good night's sleep. Even if someone flushes the toilet in the middle of the night in an adjacent room, decoupled pipe supports prevent sound transfer to the structure of the building when water is released from the concealed cistern into the WC bowl.
Plus, pair the cistern with our Nova Light flush plate, which give off a soft ambient glow, and there's no need to turn on the main light.
Nova Light flush plate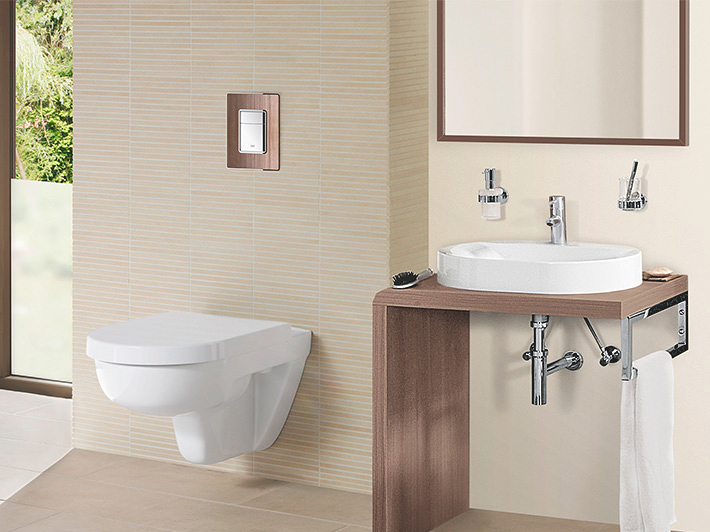 Dual Flush Cisterns for effortless Water-saving
All GROHE concealed cisterns offer the choice of single flush, dual flush, start/stop flushing or remote actuation depending on your choice of flush plate.
Cisterns are supplied with a factory setting for dual flushing with 6 liters (large flush) and 3 liters (small flush). Simple on-site adaptation of the flush volume ensures compatibility with all ceramics and plumbing requirements. The following combinations are possible: 9 and 4 liters, 4.5 and 3 liters or 4 and 2 liters.
Dual Flush Cisterns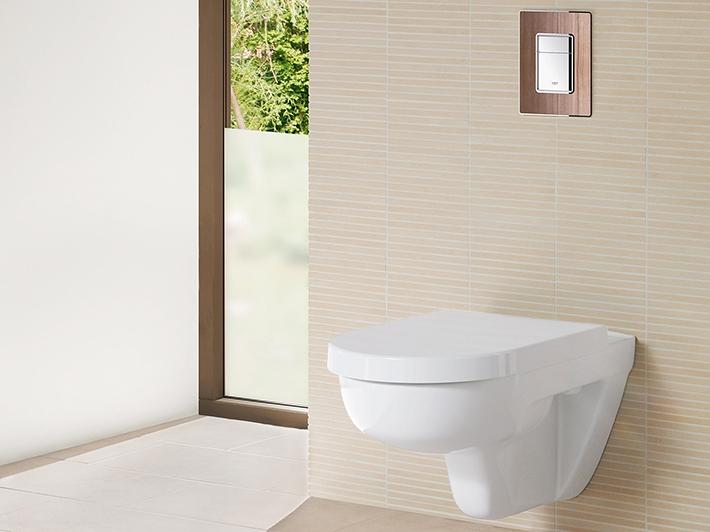 GROHE Fresh
An extensive range of flush plate designs ensures complete design coordination with all styles of faucet and bathroom décor. GROHE flush plates also give easy and direct access to the cistern for maintenance and are compatible with GROHE Fresh. Launched in 2009, GROHE Fresh makes it possible to use toilet freshening blocks with a concealed cist
GROHE Fresh
Recommended product ranges