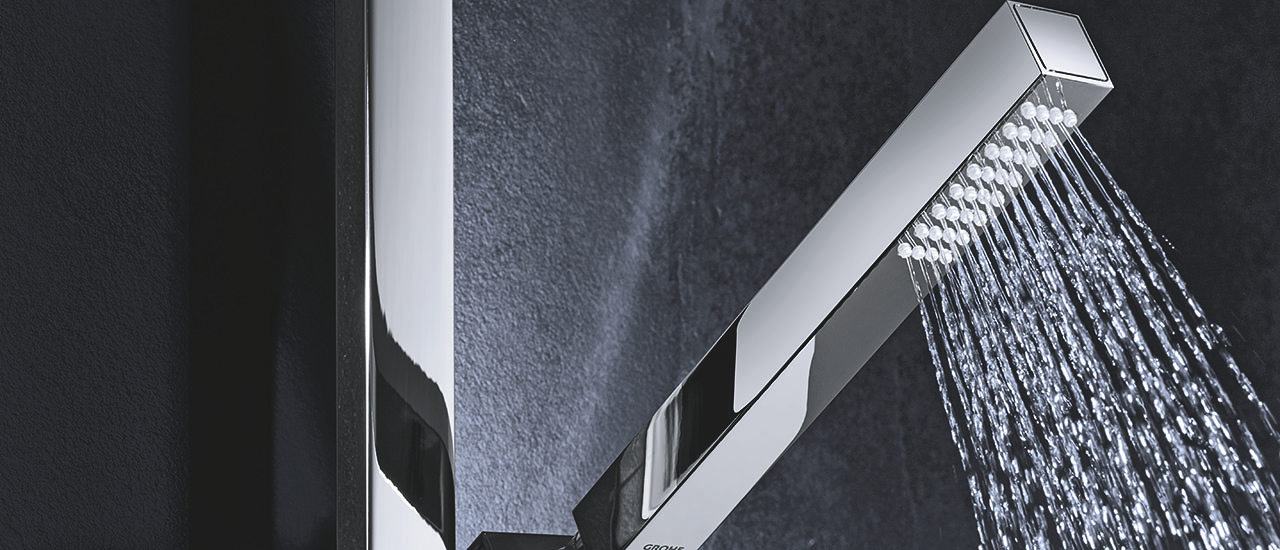 Euphoria Cube
Pure geometric forms.
A precise combination of square and rectangular shapes enhanced with the latest GROHE technologies make Euphoria Cube the smart choice if you appreciate minimalist design in the bathroom. The reduced lines and modern aesthetic of the hand shower reflect the crisp square outline of the head shower in this understated collection, which introduces pure geometric forms to your shower environment. For perfect delivery of our exhilarating Rain spray pattern, Euphoria Cube showers feature GROHE DreamSpray® technology. Expressing the beauty of simplicity through its full metal body and slender rectangular silhouette, Euphoria Cube+ unites understated design with perfect technology. In line with the architectural purity of its form, shower nozzles take on a linear arrangement bringing balance to the design. On the wall holder, a faceted escutcheon ensures no detail had been forgotten.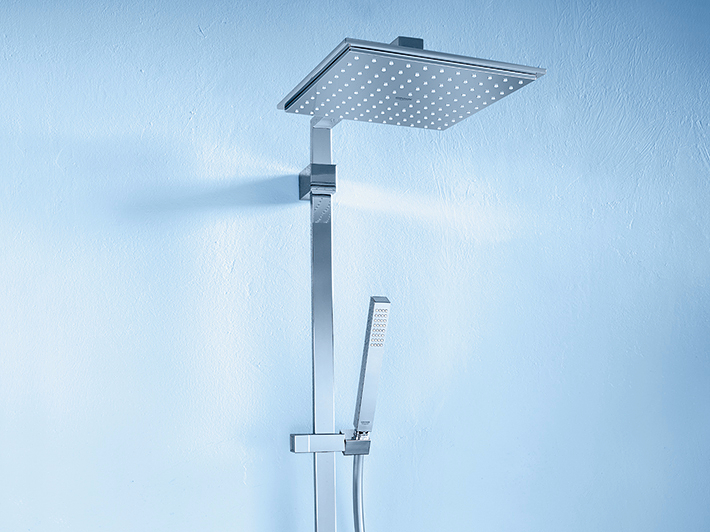 Euphoria System
The Euphoria System is a combination of modern, contemporary design and functional excellence – uniting GROHE DreamSpray® and GROHE TurboStat® in one entry-level product. The aesthetic has been skillfully reduced to ensure perfect proportions and consistent geometry, while the coordinated hand and head showers enhance the visual appeal and celebrate water.
The system delivers all the benefits of a fully customized system, including a thermostat, head shower and hand shower. The 160 mm head shower can be swiveled to the optimum position and is supplemented by the award-winning Euphoria hand shower.
Euphoria System