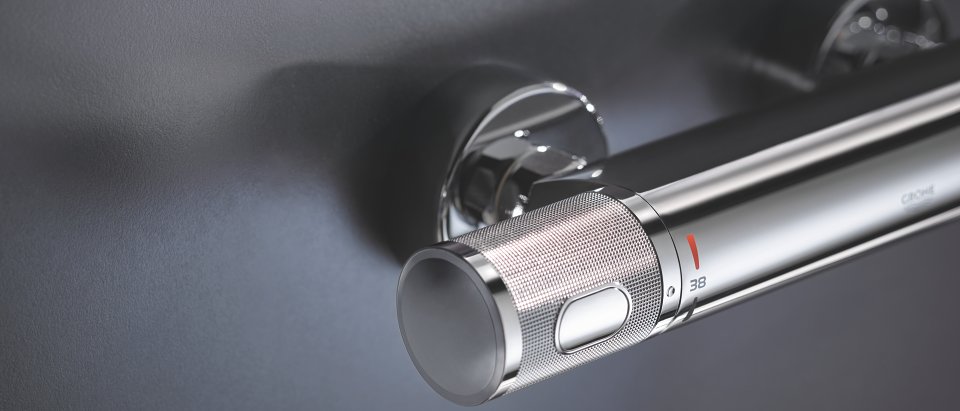 GROHTHERM 1000 PERFORMANCE
GROHE COOLTOUCH THERMOSTAT WITH PROGRIP
Transform your shower into a smart comfort zone. GROHE TurboStat provides you with a constant water temperature without the hot or cold surprises during your shower. The smart designed ProGrip gives you precise control on waterflow and temperature and thanks to the internal cooling channel of GROHE CoolTouch, the complete shower body never exceeds your showering temperature.
Grohtherm 1000 Performance Video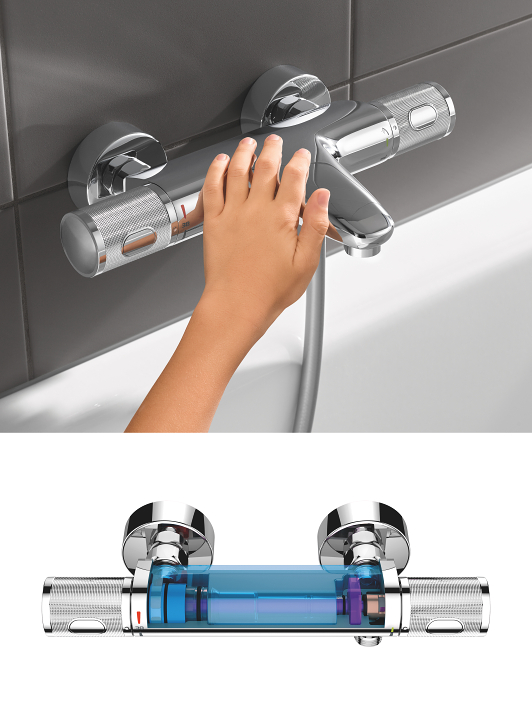 SAFETY FIRST WITH 100 % GROHE COOLTOUCH
GROHE's CoolTouch technology ensures that the entire outer surface of the faucet body never exceeds your preferred shower temperature. By designing our thermostats to include an innovative cooling channel, we have created a barrier between the hot water and the chrome surface – so it's never too hot to handle. This safety measure is especially useful for children, who can not always judge whether something they touch is dangerously hot.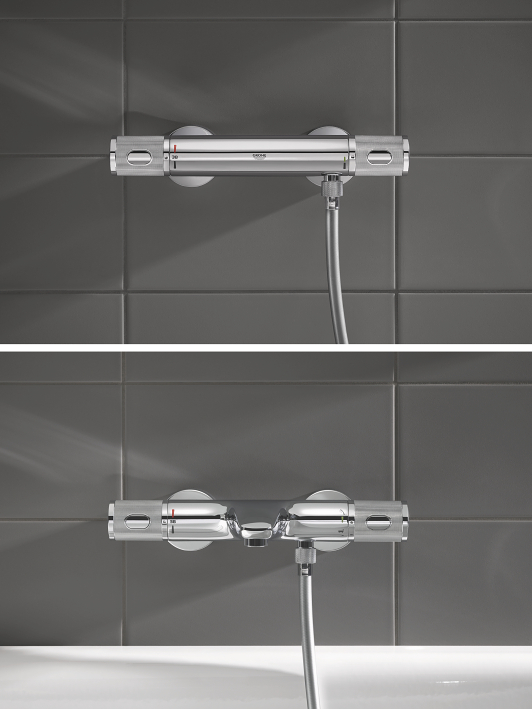 Grohtherm 1000 Performance
features at a glance
100% GROHE COOLTOUCH Thanks to internal cooling channel the complete body never exceeds your shower temperature
GROHE TURBOSTAT Always the right shower temperature, fast and precise
ProGrip Smart ergonomics Handles with knurl structure combines ergonomic grip with amazing shape
38 °C SafeStop Button
Optional 43 °C temperature limiter included
GROHE EcoButton for up to 50% water saving
GROHE AquaDimmer Eco volume control with integrated diverter function and GROHE EcoButton which helps to reduce shower water consumption by up to 50%