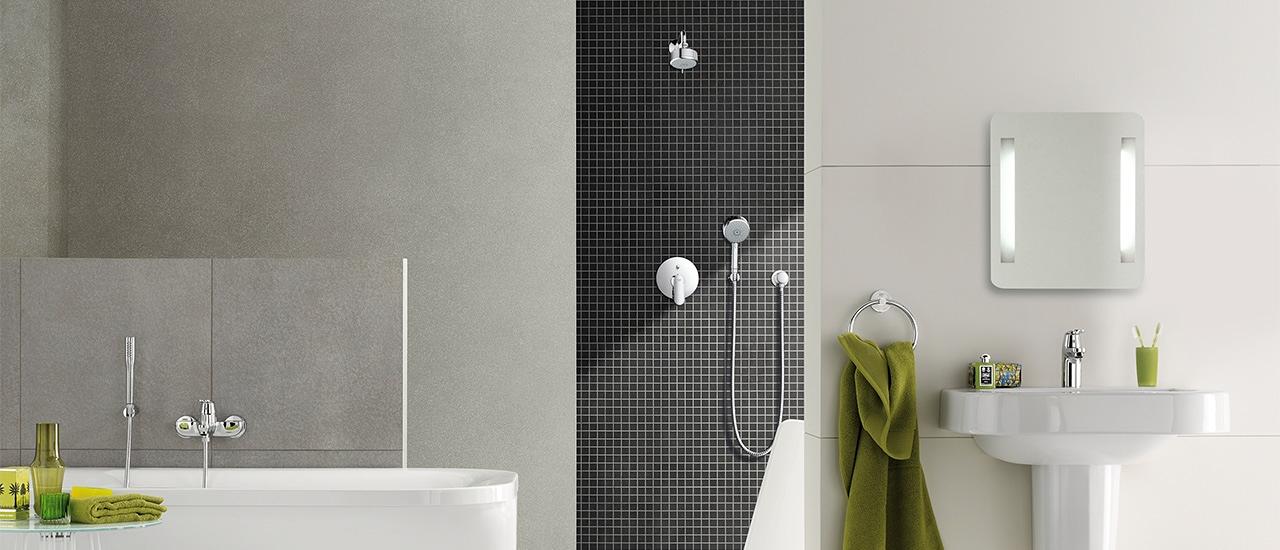 Eurosmart Cosmopolitan
More then mere minimalism
Focus on the essential. Eurosmart Cosmopolitandeliberately avoids anything superfluous. The design storyof this line of fittings speaks to fans of contemporaryarchitecture, combining modern aesthetics with excellentergonomics and the highest functionality. The extensiveEurosmart Cosmopolitan line boasts six different faucetmodels for the washbasin, each brilliantly complementingGROHE ceramics. Whether a fixed, swivel-mountedor electronic cast spout, each model guarantees thehighest GROHE quality and optimum ease of use.Our proven technologies, including GROHE SilkMove®,GROHE SilkMove® ES and GROHE StarLight®, arecommitted to fulfilling our quality promise.
Find Your Showroom
An extensive line up of products brings architectural design preferences to a wider audience and includes four styles of basin faucet to complement the latest bathroom ceramics. For improved user comfort, the lozenge-shaped lever handle is pitched at an angle of seven degrees and benefits from GROHE SilkMove® – our superior cartridge technology, which delivers lifelong smooth handling across the collection.
GROHE offers a wide choice of coordinated showers and bath accessories.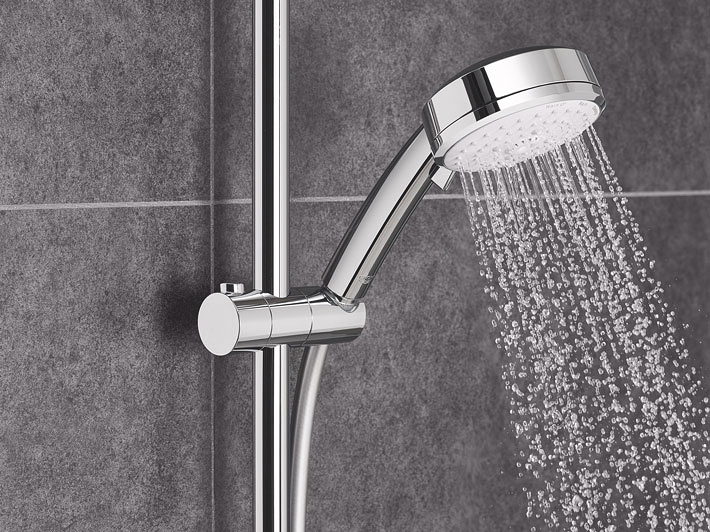 New Tempesta Cosmopolitan
View Collection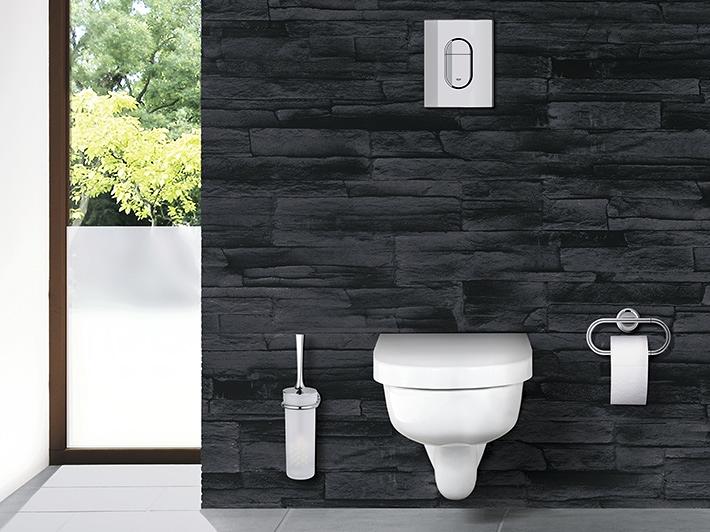 Arena Cosmopolitan
View Collection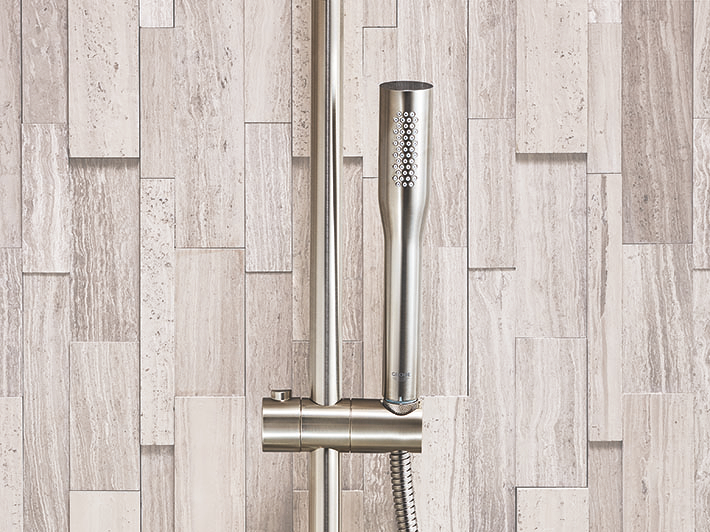 Euphoria Cosmopolitan
View Collection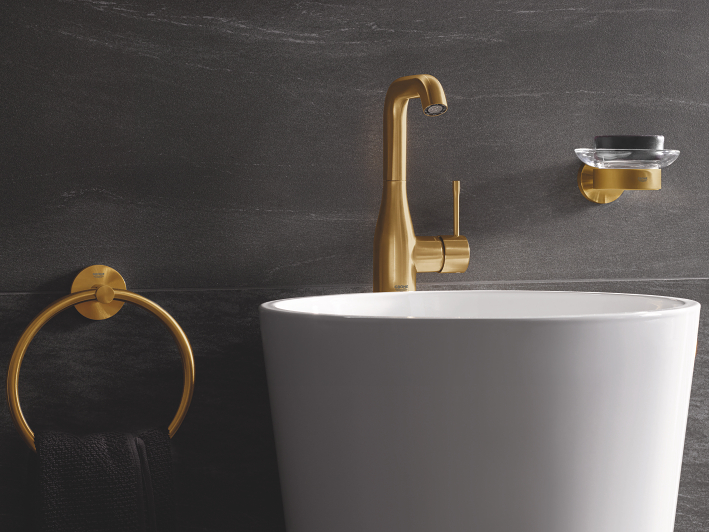 Essentials New
View Collection